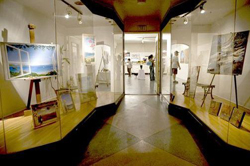 Gallery 381/Tango San Pedro
381 W. 6th Street
San Pedro, CA 90731
310-809-5082
Website
Email

Art gallery and dance studio



Gallery 381 offers a variety of exhibitions, for art lovers and artists alike. A place where emerging artists can premier their work for the first time, and where established artists can create an opportunity to further explore their ideas.

Tango San Pedro brings dancers from all over Los Angeles and other cities including New York, San Francisco, London, etc, hosting 5 events a months for dancers of all levels and offering classes for the first time in San Pedro.